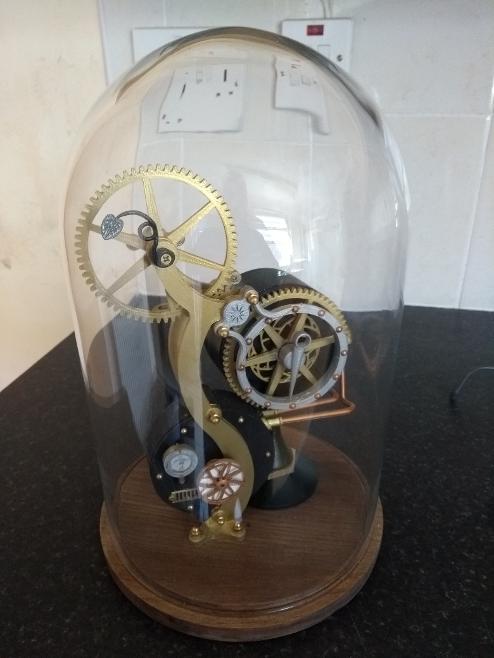 Update - 25th April 2020:
The above images shows "...in the wind" under test for the gear-train, I am currently experiencing some binding of the hour drive, I suspect the gears are too fine for 3d printing, new gears with larger teeth designed and printed. Images to follow.

Eclectic Fusion is owned and operated by Geoff. Arnold. We are based in Lincolnshire, England.
Geoff.'s Steampunk Alter Ego Artful Hammerer, lives and works in New Babbage in the virtual world of Second Life.
Kits & Complete Items
stl files (for 3D printing)
Virtual Goods
Free Stuff!
* We especially like building clocks.
**CAD = Computer Aided Design